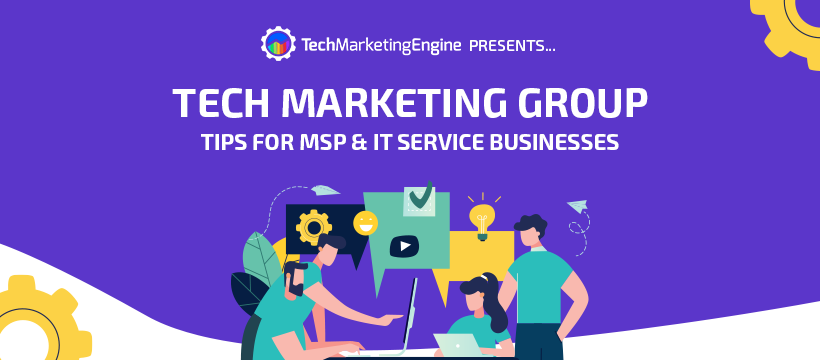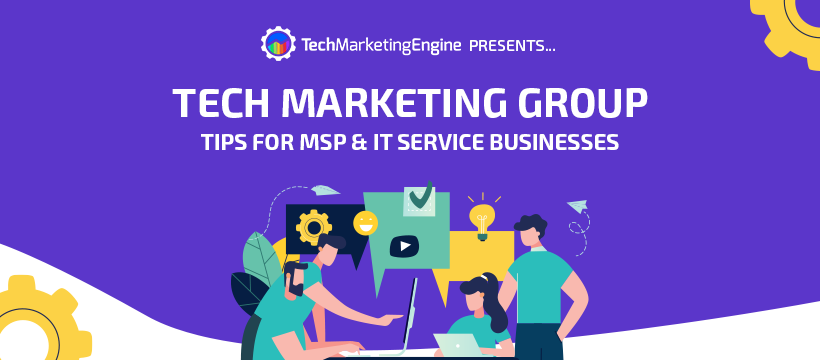 The Tech Marketing Group – Tips for MSP & IT Service Businesses is a FREE community to come together to share insights, tips, questions, answers and most importantly help each other grow a computer business.
We are driven to maintain the supportive environment that we have created which is why these rules are so important. And we stick to them.
We also believe in transparency and full-disclosure….hence this page!
Prerequisites
In order to be approved for this group, you must own an MSP or IT business, work for such a business, be in the process of starting such a business, or somehow be involved in the IT business community as a service provider or vendor.
We will approve you for this group if you meet one of the following criteria (judging from your public Facebook profile):
The admins personally know you.
You were referred by another member of the group.
You clearly own an IT business.
You are a member of other IT industry groups.
We will NOT approve you if:
You don't meet any of the above criteria
OR
Your have very few Facebook friends.
Your Facebook account is less than a year old.
We can't tell from your Facebook profile if you're involved in the IT industry.
We may reach out to you via PM if we need further clarification on any of the above.
Group Rules
By being a part of this community you are agreeing to the rules listed below.
No affiliate links – We encourage you to share resources, products, or services that you feel may help other members, but please provide direct links.
No selling or self-promotion – This includes promoting your own products, services, and events or offering information in exchange for email address or other contact info.

If your product or service happens to be of value to our members, wait for a member to express a specific need for that product or service, then you can mention it.
We may break this rule and promote something from TME if we feel as though it is of service to the group. We reserve that right as it is our group and community.

No live videos – As admins, we need to watch every video to make sure it's non-offensive and with live videos it's very tough to do so. Also, live videos tend to be self-promotional. If you've created an awesome video that you feel may help the community, feel free to post it, but please provide some context and ensure that it's not a marketing video that requires some sort of opt-in or purchase at the end.
Be respectful – We're adults. Members must feel safe to express their insights and ask for help. We will not tolerate rudeness, disrespect, hateful rhetoric, or personal attacks.
No controversial off-topic posts – You know, stuff like sex, politics, and religion.
If we find you are in violation of a group rule, we'll warn you in a public reply on the offending post or comment before deleting it. Admins reserve the right to remove violators from the group at any time.
How to get the most out of this group
Don't come in with a ulterior motive.
Instead, show up with the intention to connect, serve and help, not to sell.
Don't share the same content across 10 different Facebook groups.
Many people belong to those same groups and see your same posts repeated and that says more about you and your business than you realize. Besides, this group deserves better than that.
Show up daily for a set amount of time and then get back to business.
If you're living in this group, you aren't growing your business. Harsh, but true.
If you show up just to post your content and not help out your fellow community members, they notice.
While it may seem like people don't notice your presence and how you show up, they do.
Share your thoughts and experiences because they are valuable to others.
We're not gonna lie, this journey is a long and complicated one. The more insights and guidance, the better!
These rules are based in-part on the group rules of the awesome Facebook community Screw the Nine to Five: http://screwtheninetofive.com/group-rules